Cooling Units
Learn about and purchase from our complete line of advanced units.
Add-Ons & Accessories
Purchase modifications and extras to adapt a unit for your needs.
Learning Center
Get resources to help build a cellar, select the right unit, and install it.
Why CellarPro?
Meet our team and find out what sets us apart from other brands.
Our units maintain ideal temperature and humidity—and outperform competing systems. Learn More »


Our networkable upgrade kits connect select CellarPro units to Wi-Fi enabled thermostats. Learn More »

Cooling units as sophisticated as the wines they protect

Let your cellar benefit from the most technologically advanced units on the market. Learn More »

CellarPro Support
Having Trouble with your unit?
Contact our expert support team or find quick fixes for common issues.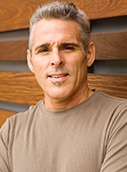 Absolutely perfect for my needs. The unit is quiet and my cellar temperature is rock-solid steady.
— Lou G., Leander TX (4200VSi)
Visit Our Family of Stores
When you buy from any of our 4 online stores, you get more than superior products. We leverage our buying power and vendor relationships to bring customers the best pricing and selection.
You can also draw on our team's detailed knowledge of wine storage, serving, and appreciation. We're committed to exceptional service. Feel free to ask us for advice or tips!